WINNING EUROPE FOR CHRIST
BIKER CHURCH EUROPE LEADERSHIP MEETING IN POLAND 2019
24.- 27. January 2019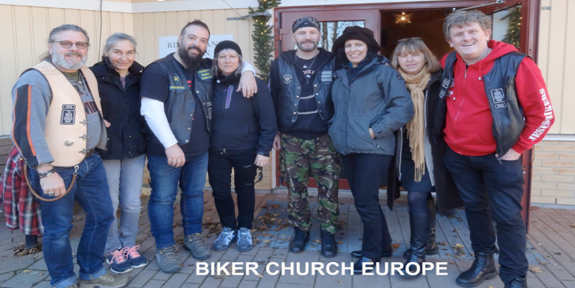 The Biker Church Europe president and leader meeting next year (2019) will be held in Poland, (Kostrzyn nad Odra) close to the German boarder, ca. 120 km east of Berlin.
From the 24-27 January 2019 we will meet at:
Zespół Szkół im. Marii Skłodowskiej-Curie
Komisji Edukacji Narodowej 2, 66-470 Kostrzyn nad Odra Poland
We invite Christian biker clubs and organizations from Europe to come to
Poland. The time of fellowship, shall be a time of encouragement and build us up for the ministry. Our faith will be strengthend in the fellowship and prayer. And we will be equipt through the precens of the Holy Spirit for the work of the harvest.
Information:
Start: Thursday 24 January 2019 at 16.00 with registration. 18.30 Evening meal.
End: Sunday 27 January 2019 Breakfast and sending at 8.30
Accomandation cost pro night in the School (sleepingbag and madrass) 28 Polsk zloty ( ca 7 Euro )
Food pro day 80 Polsk zlot (ca 19 Euro )(Breakfast, Lunch, Coffe+cace, Dinner)
Hotel Price per person and night in
1 single room, 2 beds room, or 4 beds room is 75 PLN /(ca. 17,5 Euro) per night - inclouded breakfast.
You can now go in and book hotelroom at Bastion Hotel Kostzryn
With the codeword: Biker Church Europe
Please send your booking per email to Mrs.
Emilia Belicka
Diese E-Mail-Adresse ist vor Spambots geschützt! Zur Anzeige muss JavaScript eingeschaltet sein!
Cost for registrations (150 zloty(ca 36 Euro )(cost for transportation, soundsystem etc.)
Important: There is a change office for money in Kostzry direct at the Hotel.
Important: Try to take the Flight to Berlin Schönefelde. There we will have people to pick you up.
Please send us you flight number and times when you will arrive – and go back home. Send this info to:
Jacek Kacprzak Jacek Kacprzak <Diese E-Mail-Adresse ist vor Spambots geschützt! Zur Anzeige muss JavaScript eingeschaltet sein!>
God Bless you
Biker Church Europe
Roul, Hanspeter, Piotr and Carlos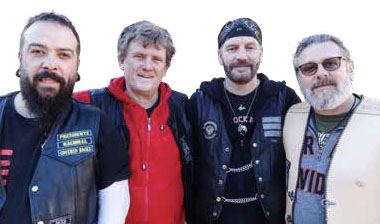 Contact:
Piotr
Diese E-Mail-Adresse ist vor Spambots geschützt! Zur Anzeige muss JavaScript eingeschaltet sein!
Jacek
Diese E-Mail-Adresse ist vor Spambots geschützt! Zur Anzeige muss JavaScript eingeschaltet sein!
Roul
Diese E-Mail-Adresse ist vor Spambots geschützt! Zur Anzeige muss JavaScript eingeschaltet sein!